Something Sort of Grandish: An Ambitious Program at Harlem Repertory Theatre Celebrates Lyricist and Librettist "Yip" Harburg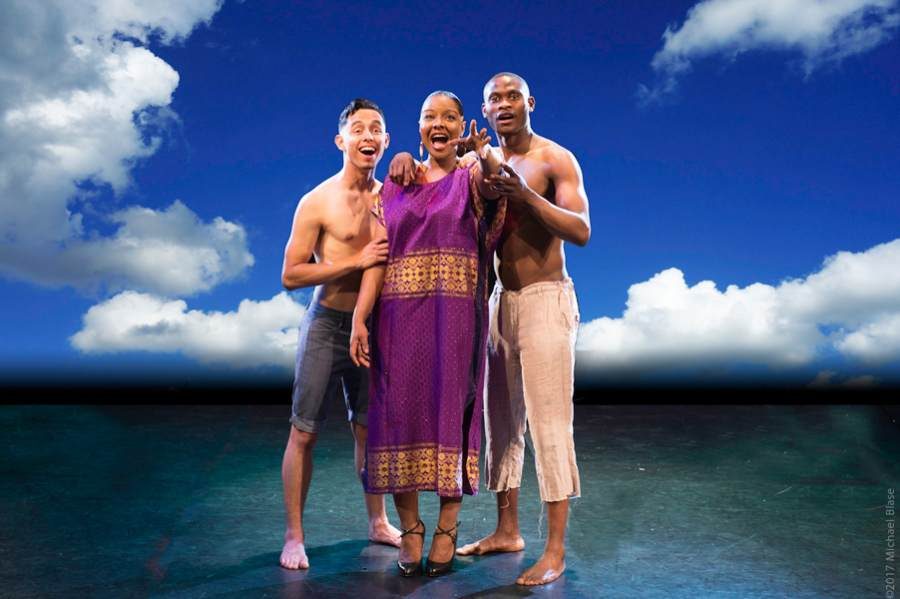 American musical theater has frequently had a political bent, from the satirical Gershwins-scored Of Thee I Sing (1931) through to Off-Broadway's current revue Me the People, which skewers the Trump presidency. But few if any of the major creators in the history of musicals have been as politically motivated as E.Y. ("Yip") Harburg (1896-1981). A fervent, unabashed progressive, the lyricist/librettist showed his political hand in a number of Broadway shows. One of his most famous early-career successes was the controversial Depression-era anthem "Brother, Can You Spare a Dime"), written with composer Jay Gorney for the 1932 revue Americana. Harburg's masterwork, Finian's Rainbow (1947), with music by Burton Lane and a book co-written by Fred Saidy, continued Harburg's wry criticism of American capitalism, and social inequality. The show's story deals with race relations, and songs like "That Great Come-and-Get-It Day" and "When the Idle Poor Become the Idle Rich" touch on economic divisions in the social order.
Harburg also wrote for film musicals. His most famous and enduring work, of course, was the score he created with composer Harold Arlen for 1939's The Wizard of Oz, including the song "Over the Rainbow," cited in 2001 by the Recording Industry of America Association, the National Endowment for the Arts, and other organizations as the top American pop song ever. (Yes, that list is 16 years old, but I doubt any songs written in the past decade and a half will have knocked the Arlen/Harburg song from its perch — not even Frozen's "Let It Go.") Despite his success with movies, Harburg was blacklisted from working in Hollywood in the 1950s because of his left-leaning politics. Fortunately, he continued to work on Broadway, where his politically motivated spirit continued to inform his creativity.
One of the shows Harburg created in the blacklist years—1957's Jamaica—is currently enjoying a revival in New York at The Harlem Repertory Theatre (HRT) in East Harlem. The show is part of an ambitious agenda for a celebration of Harburg's artistry that will continue through 2019. The first show to debut in the series was a stage version of The Wizard of Oz. It's currently playing on weekends in repertory with Jamaica (1957). In the coming months and years, three other Harburg shows will be added to the rotation: Finian's Rainbow, Flahooley (1951), and Bloomer Girl (1944). All of these shows save Jamaica and Bloomer Girl have been staged in past years by HRT's artistic director, Keith Lee Grant, either as HRT productions or at City College, where he teaches.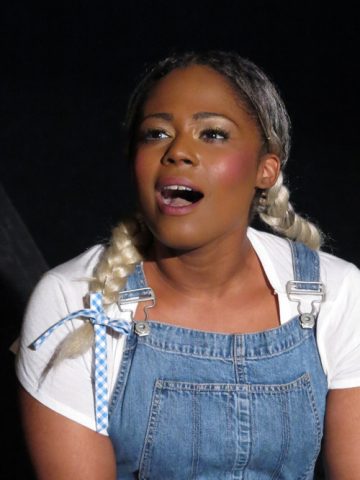 Grant grew up in in Chicago's South Side in the 1950s and 1960s. He attended an all-black high school that staged Finian's Rainbow, despite the fact that it calls for an interracial cast. He loved the show and its songs, and quickly became intrigued by things Harburgian. He initially founded HRT in 2004 as a summer production company after noticing that opportunities for theater students to work in summer stock companies were dwindling. He sought out shows that would speak to the largely African-American and Latino populations of the neighborhood: "I feel… driven to do things that speak to our lives. People of color can come to the theater and, number one, see themselves on the stage and, number two, have issues discussed that they're grappling with and thinking about."
Most if not all of the shows slated for the Harburg tribute fit Grant's requirements. Jamaica, for instance—with music by Arlen and a book co-written by Finian's Saidy—concerns a group of Caribbean islanders whose lives change when an outsider arrives to propose a potentially lucrative pearl-diving enterprise. Will the small island near Jamaica be jeopardized by this brash capitalist's venture?
Jamaica's inclusion on this season's roster has proven to be especially timely, as the script concerns itself with a devastating Caribbean hurricane, as well as with the dangers of nuclear proliferation (one of its songs is titled "Leave De Atom Alone"). In fact, in the current climate of "Harvey," "Irma," "Maria," Trump, and Kim Jong-il, a certain kind of unsettling serendipity has attached itself to the production.
Jamaica was slated for 2017 in part to celebrate the sixtieth anniversary of its original production on Broadway. This year also marks the hundredth birthday of the star of that first production: Lena Horne. The singer/actor had been signed for the show after its initial headliner, Harry Belafonte, dropped out. Jamaica, in short order, was rewritten to accommodate Horne's popularity and bigger-than-life image. Some of the songs designated for other players were re-assigned to her character, Savannah. Grant noted that the version currently playing at HRT is not the one seen on Broadway but rather was written for a version produced in 1959 at the Karamu House in Cleveland, Ohio. Harburg worked on the Karamu edition, which restored some of his, Saidy's, and Arlen's "pre-Horne" ideas.
Grant has added further updates of his own to the script, with the help of dramaturg/adaptor Arthur Perlman. The story is now set in 2017 rather than 1957, the racial background of a major character has been altered, and a rather jaw-dropping plot point involving a character's paternity has been added. Approving these changes was Ernie Harburg, Yip's son, who, with Harold Meyerson co-wrote the 1995 biography Who Put the Rainbow in "The Wizard of Oz"? Grant noted that Ernie Harburg and the NYC-based Harburg Foundation have been extremely supportive of previous Harburg-related shows that HRT and City College have mounted. The junior Harburg has welcomed changes that make his father's musicals more relevant to today's audiences. "Ernie…often talks to me about how he wants his [father's] work to speak to people now, not be museum pieces," Grant explained.
Like Jamaica, Harburg's Flahooley and Bloomer Girl are seldom produced these days. Flahooley (with music by Sammy Fain) is about the mass manufacture of a popular doll. It features puppets, a genie character, and Yip Harburg's thoughts on supply and demand. Bloomer Girl, another collaboration with Arlen, is set in 1861 in upstate New York and tackles the issues of racism and women's rights. It will present a challenge for HRT, in that it requires an interracial cast, not to mention hoop skirts. "That's the last one we're doing, because it's gonna be a bear," said Grant. "It's expensive, and also technically complicated. But I'm very moved by the racial politics of it."
I asked Grant if there were other Harburg shows that were considered for the tribute. He mentioned that Ernie Harburg has sent him a video of a staged reading of Hooray for What, a 1937 Arlen/Harburg show with an antiwar theme. The musical is best known for the song "Down with Love."
"It sounds like my kind of show," Grant said. "Although I've gotta stop. I'm already booked to 2020 and this is just 2017!"