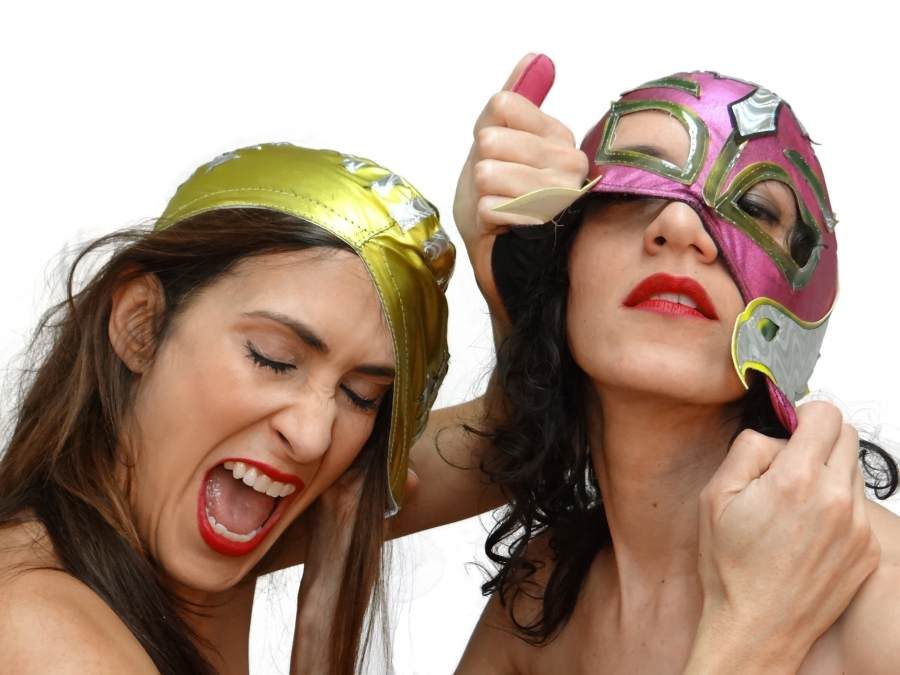 The reception area of the Julia De Burgos Latino Cultural Center is already brimming with activity when I arrive. The walls are decked with an installation highlighting the work of LGBTQ Latinx artists, guests to the center make their small talk in Spanish, Abba's "Dancing Queen" plays quietly in the background, and a glass of Malbec comes with the price of admission. Am I, a baby queer Latinx, in my own personal heaven? Probably, because I'm at the second annual FuerzaFest.
FuerzaFest began last year in response to the Pulse Night Club massacre as a showcase of the diversity and complexity that comes with life at the crossroads of Latinx and LGBTQ culture. This year's theme, "Breaking Down Walls," pointedly inspired by the racist rhetoric of the 45th President of the United States, inspired and illuminated the vastly different pieces of the Festival's program. One such piece, Máscaras Afuera, breaks down a wall of silence between two very different women.
Máscaras Afuera, written by Puerto Rican playwright Joselo Arroyo, tells the tale of two friends reconnecting, for better and for worse, within the confines of a radio booth. Though the piece was originally intended as a two-hander for male actors, Edna Lee Figueroa, who also appears as the character Luisa, adapted the piece to suit two women. The results are joyous. As the two friends, Marta (Edmi De Jesús) and Luisa (Edna Lee Figueroa), reveal their truest selves to one another (hence the title "Masks Off") the by turns furious and hilarious dynamic of their lifelong bond reveals itself as well. De Jesús is picture perfect as the femme comedic foil to Figueroa's awkward self-actualization. The adaptation is delightful not only because of the immense talent between our leading ladies; seeing a piece involving lesbians where nobody cries is a triumph as well. Playwright Arroyo's dialogue quite literally does not skip a beat. All in all, Máscaras Afuera is like long conversation with your oldest friend: infuriating, but also tender.